5512320000
Gallons of Water Recycled Yearly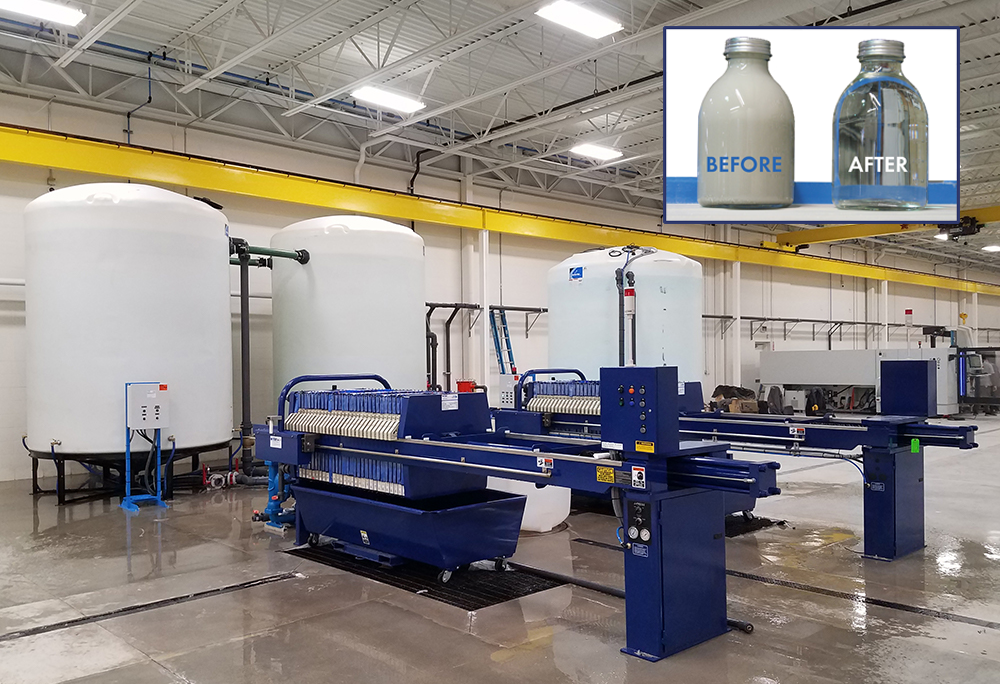 Committed to the Issue. Clean, Chemical Free Recycled Water.
100% Water Recycling
EPA Compliant. Our designs can facilitate a 100% closed-loop solution, therefore all EPA and local wastewater discharge regulations are satisfied.
Chemical-Free
Crystal Clear Water filtered to less than 2 microns guaranteed without the use of chemicals.  Safe for your equipment and your employees! Plus no harsh chemicals to balance or purchase.
For All Size Shops
Manual Systems for small to medium size facilities. Semi-Automated Systems for larger operations. Designed to expand with your business.  System flow rates from 10 – 500+ gallons per minute.
Closed-Loop System
Recycles 100% of your process water & turns stone sludge, glass swarf and concrete sludge into manageable dry cakes. Satisfies industrial discharge regulations.
Trusted Expert Support
Your equipment is a huge investment and maintaining it correctly is important  – WTS knows that water is the backbone of your operation and we provide the best customer service support in the industry.
Automated Options
Our systems combine simplicity and efficiency.  Semi-Automatic system upgrades are available to minimize user interface, further reducing labor costs.
What our Clients Say
"I just wanted to say thank you for another job well done. I continue to be amazed by all aspects of your company as you have helped us set up and expand our three water treatment systems over the past year and a half. Your design assistance, equipment, parts, installation and customer service are unmatched by any other vendor I deal with. Please pass along my thanks to all your team members and I look forward to working with you on our next project."
- Jim Crets, Clark Pacific, California
"Our new filtration system has been great but the staff at Water Treatment Solutions is what sets them apart from the competition. From the design stages, to installation and training, and to service and support they have been wonderful to work with. They have an understanding of the stone industry and how important the water system is to keeping production running."
- Travis McDermott, McDermott Top Shop, Wisconsin
"I have nothing but glowing remarks about Water Treatment Solutions and their employees. Their people are always there when needed. Great service and the most knowledgeable technicians. We had a pump break not too long ago and within hours we were up and running again. Having the pump on the shelf was the critical element. Water Treatment Solutions is my only go to company for my filter press."
- Paul Eno, Eno's Design Center, New Hampshire